The recent temperature Suwa city is about -10℃ from 1℃.
It is a just right season to enter the Onsen.
Well, I think this time to tell you about becoming the topic very much in Suwa city now.

"Omiwatari...."  御神渡り
It is a phenomenon on Lake Suwa where ice crack in large sections, called "God crossing".
According to legend, Omiwatari mark the path of a male god on a visit to a female god across the lake.
Male god ・・・ in the Suwa Taisha Kamisha.
Female god ・・・ in the Suwa Taisha Simosha.
Please read this for more information.→ Japantimes.co.jp (An article in 2012.)
It's very difficult for me, and I think I don't know whether it's written, but it's probably quite correct.
It is five years ago that these Omiwatari appeared last.
A tourist comes in large numbers and is also congested with a weekday around Lake Suwa current as of Feb 4, 2018.
■Now, the Omiwatari important do what kind of?
I observed that near the Minato elementary school.
However, others have some View Spots.
I went there by car, but according to my research, it seems that I can go from Okaya station in 40 minutes on foot.
Uummm… Is it slightly far?
Because the bus runs in the circumference of the Lake Suwa, the movement by bus is recommended.
In addition, the rental of the bicycle is possible, too.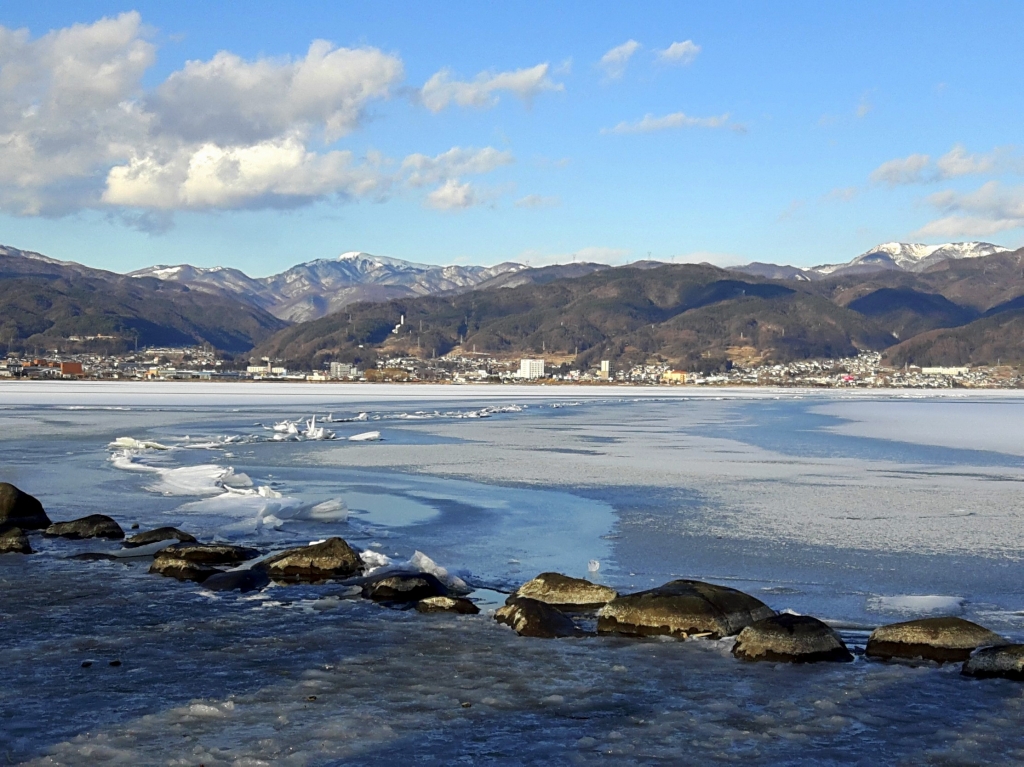 An upper photograph is the Omiwatari that I watched from the Minato E.S. neighborhood.
The day before is relatively warm and is smallish because some ice have melted.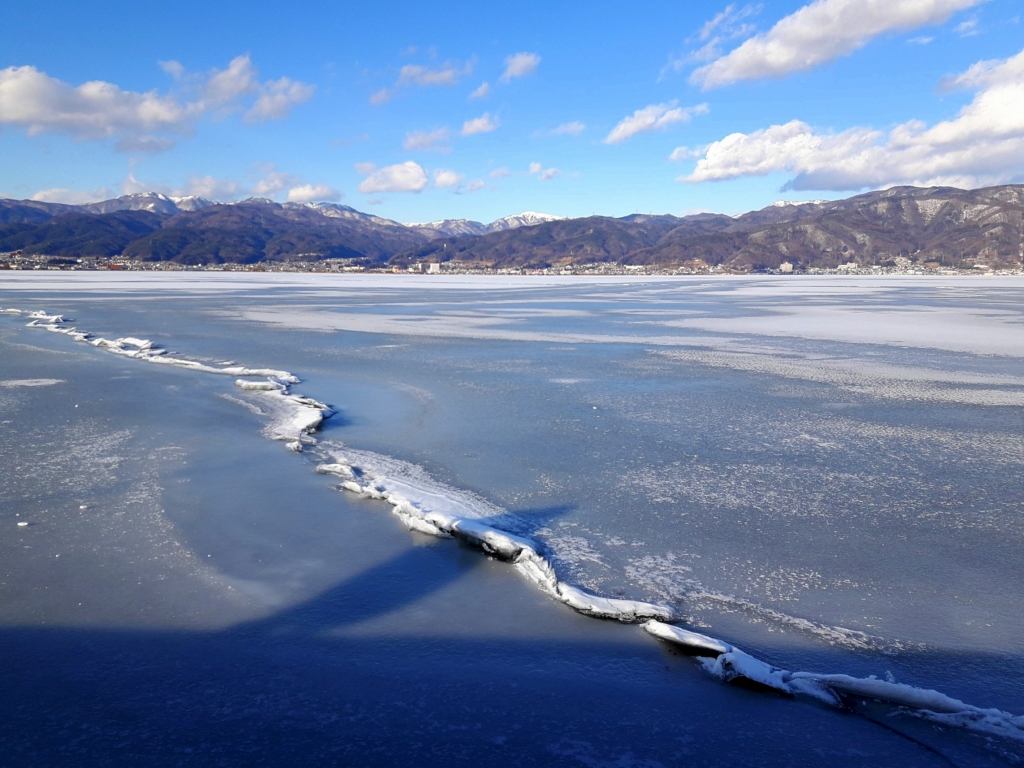 And this Omiwatari came back drawing a parabola without heading to the other side.
It is that developed a little more in the place toward the Suwa city side.
In this way, several Omiwatari are done.

However, like a lower picture, there are only three things authorized formally.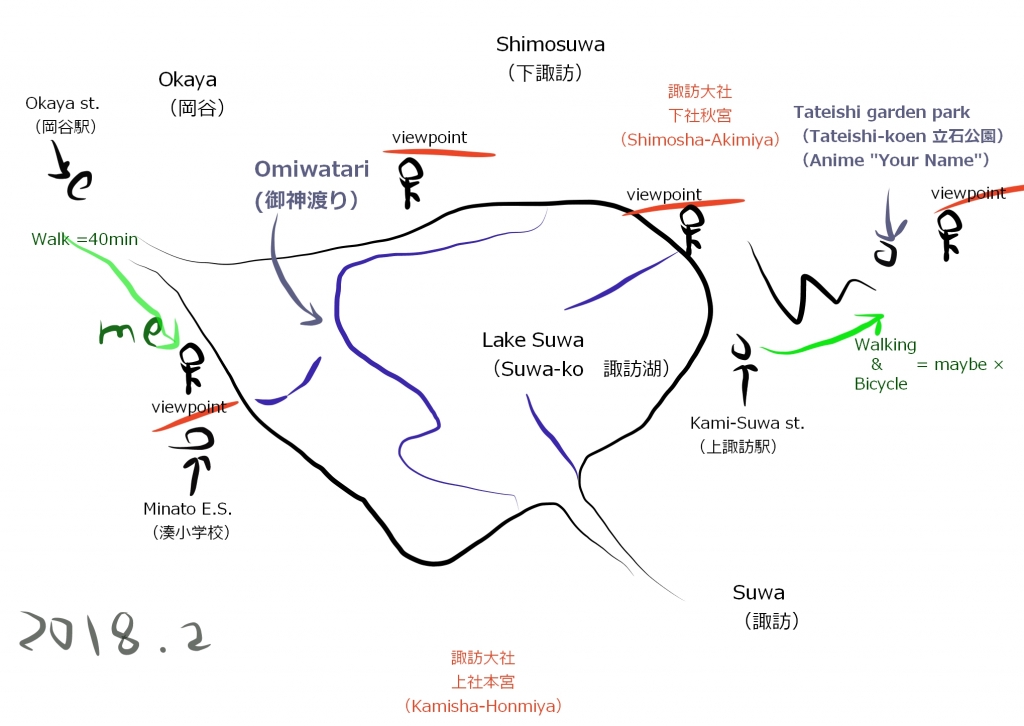 ■Attention
1. Do not get on the frozen lake surface. (You must not imitate the bad manners Japanese.)
2. The wind is very cold, so please take measures against cold.
3. This phenomenon is influenced by the weather and the temperature fairly.